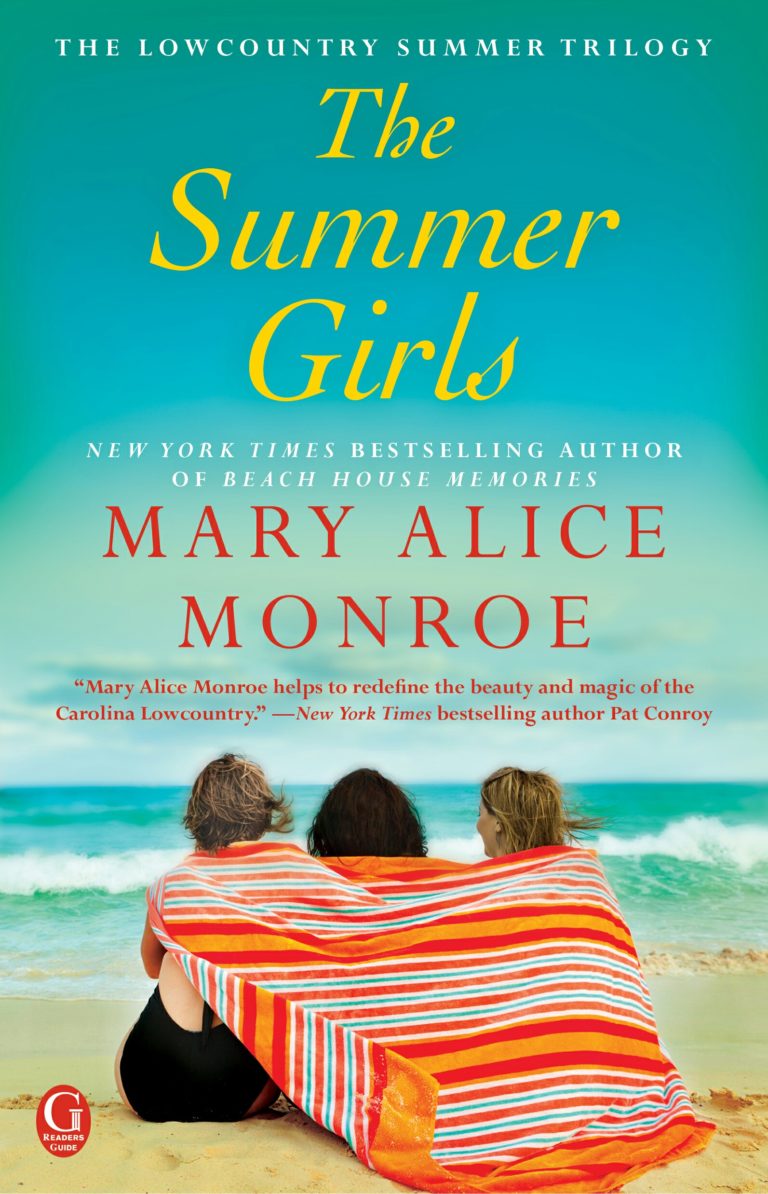 Three granddaughters. Three months. One summer house.
In this enchanting series set on Sullivan's Island, South Carolina, New York Times bestselling author Mary Alice Monroe captures the complex relationships between three half sisters scattered across the country—and a grandmother determined to help them rediscover their family bonds.
Set amid ancient live oaks and palmettos, overlooking the water, historic Sea Breeze is Marietta Muir's ancestral summer home. Her granddaughters once adored vacations there, but it's been years since they've visited. Mamaw fears once she is gone, the family bonds will fray. The Muir family is one of Charleston's oldest and the blood of their pirate captain ancestor runs strong, so Marietta drops a subtle promise of loot—pearl necklaces, priceless antique furniture, even the house—to lure her "summer girls" back to the Lowcountry.
For years, Carson Muir has drifted, never really settling, certain only that a life without the ocean is a life half lived. Adrift and penniless in California, Carson is the first to return to Sea Breeze, wondering where things went wrong . . . until the sea she loves brings her a minor miracle. Her astonishing bond with a dolphin helps Carson renew her relationships with her sisters and face the haunting memories of her ill-fated father. As the rhythms of the island open her heart, Carson begins to imagine the next steps toward her future.
In this heartwarming novel, three sisters discover the true treasures Sea Breeze offers as surprising truths are revealed, mistakes forgiven, and precious connections made that will endure long beyond one summer.
This is the first book in the nationally bestselling Lowcountry Summer Series.
---
"Mary Alice Monroe has taken the rich waters of the Atlantic Coast as her own field of dreams. In The Summer Girls, she sings a song of praise to the bottle-nosed dolphins that bring so much joy to the men and women who gaze at the creeks and rivers of the low country each evening. Like all her books, The Summer Girls is a call to arms."
—New York Times bestselling author Pat Conroy
"In the bestselling tradition of Kathryn Stockett's The Help, Mary Alice Monroe skillfully weaves together issues of class, women's rights, and domestic abuse set in the tumultuous South during the 1970s. . . . Beautifully wrought, and rich with keen insight . . . an unforgettable tale of marriage, resilience, and one woman's private strength."
—Bookreporter
"The Summer Girls is more than just a beautifully written, moving portrayal of three sisters finding themselves and each other after years of separation. It's also an important book that deals head-on with significant issues so skillfully woven into the narrative that I often stopped to consider the import of what I'd just read. If you're a dedicated environmentalist, this book is a must-read. If you're just someone who enjoys a good story, you'll get that, too, and much more."
—New York Times bestselling author Cassandra King
"Magical! Mary Alice Monroe's writing is always sensitive and true, and as inspiring as the natural wonder about which she writes. This luminous tale–set in the South Carolina Lowcountry that we both love so deeply–was hard to put down."
—New York Times bestselling author Dorothea Benton Frank
"Monroe brings authenticity and a sense of wonder to the plight of the endangered sea turtles and their miraculous capacity for survival."
—Publishers Weekly
"The Summer Girls conveys sound environmental messages through a captivating story of how the ocean and a charismatic dolphin reunite sisters in the alluring ecological setting of the Lowcountry of South Carolina. The story resonates on a personal level and, moreover, delivers a powerful reminder of the importance of protecting dolphins and the environment in which they live."
—Patricia Fair, Director, Marine Mammal Program, NOAA
"Monroe's resplendent storytelling shines even brighter . . . [with] startling insights into the intimate connection between nature and the human heart."
—New York Times bestselling author Patti Callahan Henry
"Friends come and go. But through the thick and thin, the good and bad, you can only ever count on your family. That's the heart of it. Family."
THE SUMMER GIRLS