THE ISLANDERS has been named a nominee for the 2023-2024 Crown Award. It is a division of the Triple Crown Awards, which are administered by the Brackett Library at Harding University in Arkansas.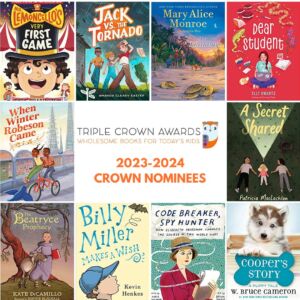 The mission of the Triple Crown Awards is to encourage elementary and junior high students to read wholesome and uplifting books by providing lists each year of the best literature. Each year, thirty books that convey wholesome values, uplifting characters, edifying themes and inspiring goals are selected by a committee of readers from participating schools. Students around the country will read the books on each list and then vote for the award winner and honor winner in each division.
Winners will be announced on May 15, 2024.
More Details