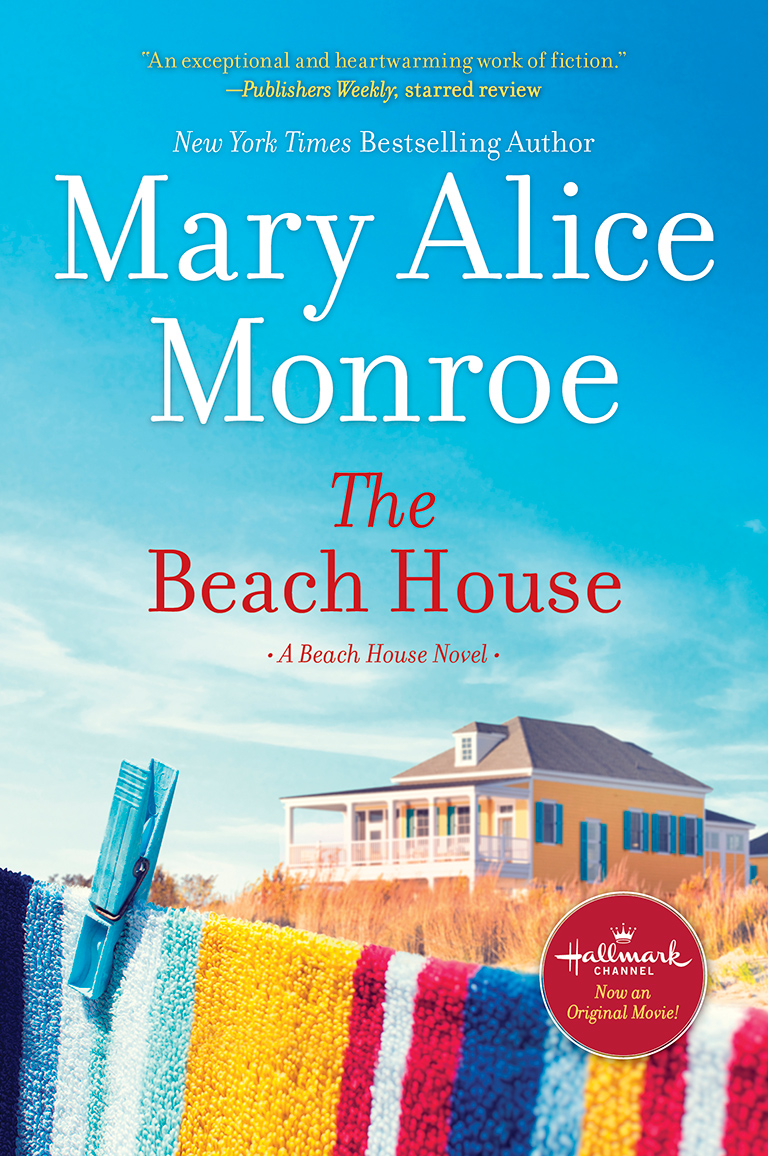 Known for her moving characters and emotional honesty, Mary Alice Monroe brings readers a beautifully rendered story that explores the fragile yet enduring bond between mothers and daughters.
Caretta Rutledge thought she'd left her Southern roots and troubled family far behind. But an unusual request from her mother — coming just as her own life is spinning out of control — has Cara heading back to the scenic Lowcountry of her childhood summers. Before long, the rhythms of the island open her heart in wonderful ways as she repairs the family beach house, becomes a bona fide "turtle lady" and renews old acquaintances with her mother that she will earn life's most precious lessons — true love involves sacrifice, family is forever and the mistakes of the past can be forgiven.
---
"The Beach House" 2018 Hallmark Hall of Fame Original Movie is an adaptation of Mary Alice Monroe's New York Times bestselling novel and premiered on the Hallmark Channel in April 2018. The film stars Andie MacDowell, Minka Kelly, Chad Michael Murray, and Makenzie Vega.
"With its evocative, often beautiful prose and keen insights into family relationships, Monroe's latest is an exceptional and heartwarming work of fiction."
—Publishers Weekly starred review
"The Beach House is profoundly moving"
–All About Romance
"I accept that the mind often dictates the heart. Yet I believe that the heart is the truer guide."
THE BEACH HOUSE