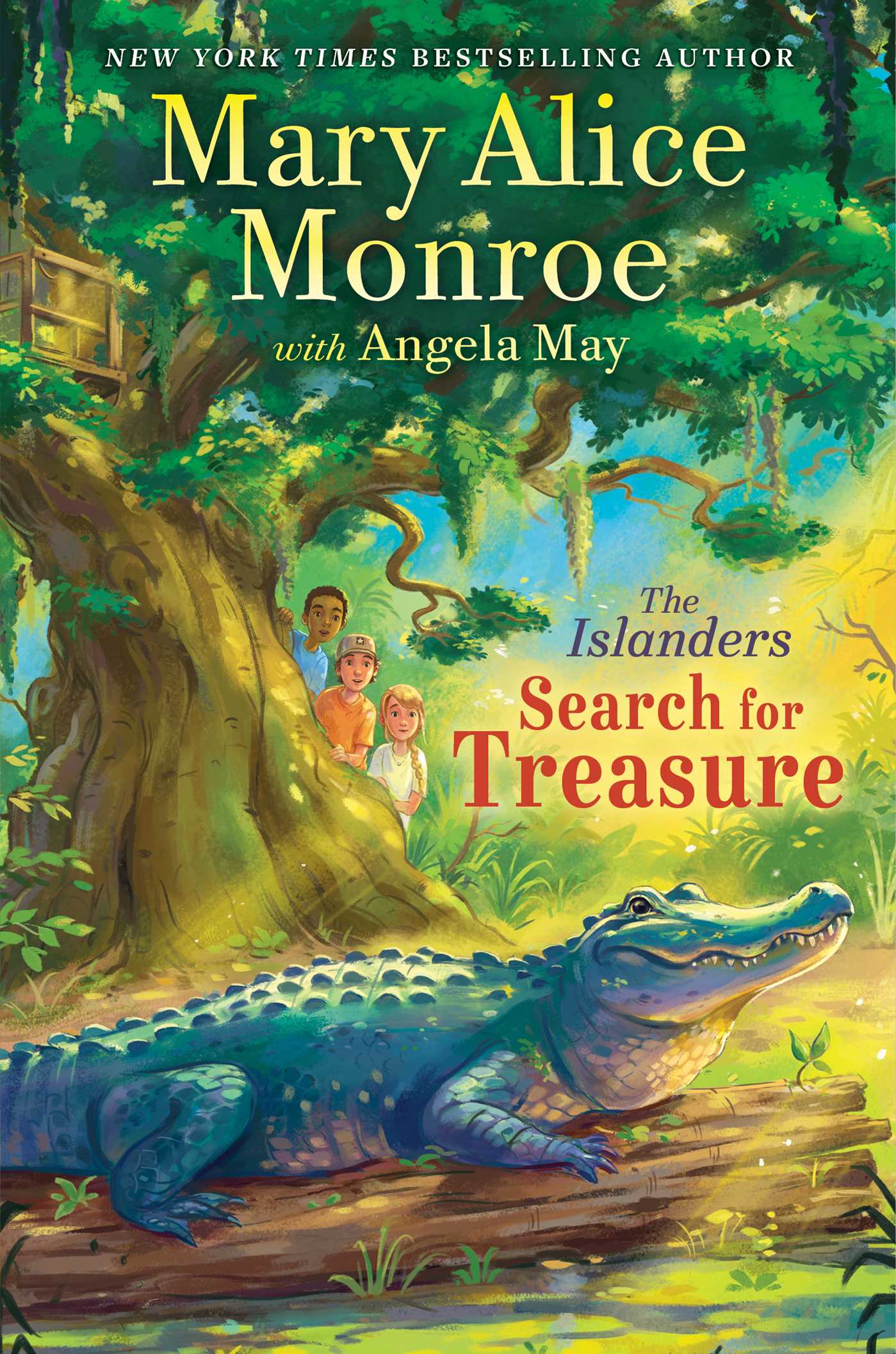 #3 New York Times Best Seller

Amazon #1 New Release

Starred Review, Kirkus Reviews

Kids' Indie Next Pick

ON SALE NOW
The sequel to New York Times bestselling author Mary Alice Monroe's The Islanders, a beautiful story of friendship, loss, and the healing power of nature.
Jake Potter is back on Dewees Island for another summer with his grandmother, Honey, and his friends Macon and Lovie.  Jake is excited that his dad will also be on island as he continues to recover from his war injuries.  Father and son must get used to a new normal, which isn't easy.  As a boy, his dad discovered treasure coins and stored them in an old tree fort on the island. Jake knows if he can find the tree fort, maybe his dad will be happy again—and he knows Macon and Lovie are the perfect fellow treasure hunters.  The search for treasure is on!
Meanwhile, Macon is adjusting to being a big brother, while Lovie is navigating a new relationship with the two visiting boys on the island. The treasure search leads them to battle some unwelcome guests on the island–both the two and four-legged kind!
On the Islanders' biggest quest yet, the three friends realize that the treasures they really want in life were with them all along.
"Storytelling for young readers at its finest—equal parts summer adventure and environmental suspense…[a] love letter to family, friendship, and the natural world." —Kwame Alexander, New York Times bestselling author of The Crossover
---
TOOTING OUR HORN for SEARCH FOR TREASURE (Book 2 in THE ISLANDERS series)
#3 New York Times Best Seller
Kids' Indie Next Pick List, July/August 2022
Starred Review, Kirkus Reviews
Amazon #1 New Release
"Exciting, tender, and absolutely wonderful."
– Kirkus Reviews, starred review
"I love how Search for Treasure subtly intertwined the Islanders' search for actual treasure with metaphorical treasure. The book beautifully wove elements of the natural setting into the story line. It is sure to inspire new generations to work to preserve special and endangers places, wherever they are. Such an awesome book! I couldn't put it down!"
– Jo Hackl, author of Smack Dab in the Middle of Maybe and winner of the Southern Book Prize
"I've been waiting for The Islanders sequel! This is one of my favorite middle grade series. The writing is beautiful and you fall in love with the characters. This is a great series for parents to read with their kids or a fun family book club!"
—Zandria Senft, Bethany Beach Books, Bethany Beach, DE

"This is storytelling for young readers at its finest–Equal parts summer adventure and environmental suspense, The Islanders is a middle-grade love letter to family, friendship, and the natural world."
– Kwame Alexander, New York Times bestselling author of The Crossover
"I loved running around the woods as a kid, and playing in the pluff mud in Dewees' creeks! It was just the escape I needed. Monroe and May did such a wonderful job of evoking the feeling of a childhood summer, and more specifically, of a childhood Lowcountry summer."
– Ryan Graudin, award-winning author of The World Between Blinks
"A tender, warmhearted tale in a memorable setting."
– Kirkus Reviews
"Monroe makes her middle grade debut with this comforting beach read about the healing power of friendship and nature."
– Publishers Weekly
"…a perfect summer adventure to dive into."
-Bookworm for Kids
"I enjoyed it immensely! The sweet story of loss, courage, and friendship that grows between strangers during an unplanned summer on a private island is the kind of story young people today need to read and will enjoy and learn as they do. The sea turtle education that is deftly slipped into the plot is the icing on the cake!"
-Diane Robinson, Eagle Eye Bookshop (Decatur, GA)
"The Islanders is a triumph! Mary Alice and Angela have written a thrilling young reader's summer vacation story that authentically explores the magic found in nature, friendships, and family… Highly recommended for adults too."
-Ron Block, Cuyahoga County Public Library (Cuyahoga, OH)
"lt's unusual for me to blog about a children's book. So you have to know how very special THE ISLANDERS is. It's written with middle school readers in mind. But it's really for everyone who loves a good story with lots of heart."
-Jean Lewis, Book Reviewer (Maurice on Books)
"The Islanders is the next generation of that beloved classic [The Swiss Family Robinson], bringing the reader into today's world with diversity, conservation, and the need for some unplugging.  The Islanders is pure magic!
-Karen Schumann, RJ Julia Booksellers