Today is the birthday of a great literary legend here in the South. Pat Conroy. To me, he was also a friend, a mentor, and an inspiration.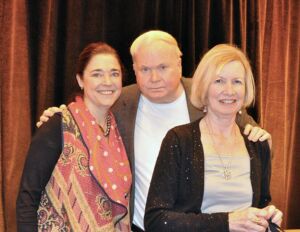 I still miss him a great deal.  The local literary tribe mourns the loss of his light.  When I am asked what my favorite books of all time are, his novels Beach Music and Prince of Tides are at the top.  Pat was a generous and an important supporter of many authors, both successful and newbies, offering book blurbs, and later in a much larger capacity, serving as editor-at-large of Story River Books, his original southern fiction imprint at the University of South Carolina Press.
Pat once told me that his favorite of all his books was The Water Is Wide. If you read the book, you will come to understand that his early years as a gifted and defiant teacher on Daufuskie Island in South Carolina shaped Pat Conroy the author and gives you clues into the man. In this memoir, which was published in 1972,  Conroy wrote an unflinching depiction of institutionalized racism in the public school system.  He despised racism, abuse, cruelty, and injustice in any form.  The Water is Wide was recognized with an award from the National Education Association and the novel continues to teach us.
Some of his books were made into films as well, including Conrack (The Water is Wide), The Great Santini, Lords of Discipline, and The Prince of Tides.  Conrack was made again into a Hallmark Hall of Fame film in 2006.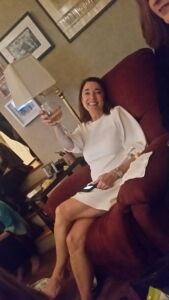 My all time high as an author was the night I was inducted into the South Carolina Hall of Fame. Coincidentally, that night was also the debut of my own Hallmark Hall of Fame presentation of The Beach House.  The induction ceremony was held in Beaufort that year. After the award, Cassandra King Conroy invited a group of us to her house to watch the movie together.  I'll never forget sitting in Pat's easy chair with my family and friends around me, watching the film and it hit me that on the mantle, under the big TV, was Pat's Hallmark Hall of Fame award.  Yes, that was quite a moment!
 Pat's legacy lives on in Beaufort, SC at the Pat Conroy Literary Center (PCLC). I'm proud to be on the Honorary Board and to support this non-profit in his memory in all the ways I can.  The center is the selected charity for the 2023 Wild Dunes Author Event with Mary Alice Monroe. Pat's legacy of caring for young writers and supporting literacy and education lives on through the PCLC. Though he passed away much too soon, he continues to be a beloved mentor to so many.
Happy heavenly birthday to our dear Pat!
I love to hear your Pat Conroy stories. Post a comment about how his work or his personal life touched yours.