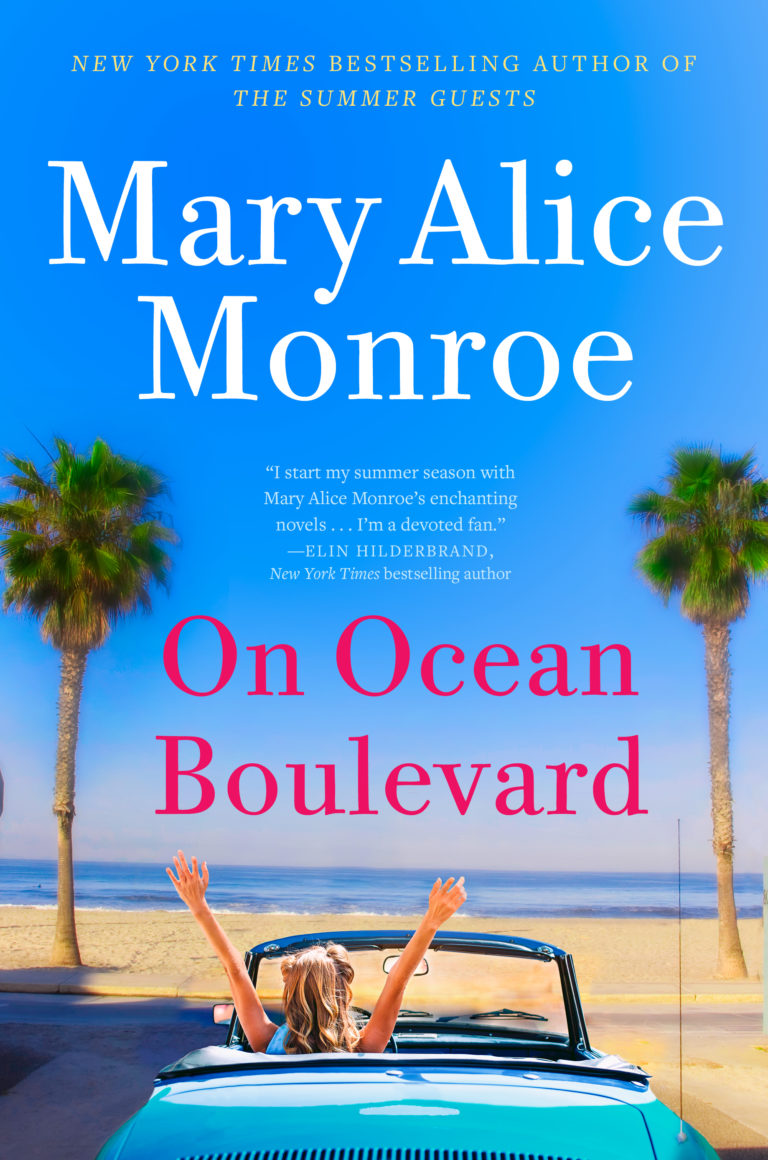 New York Times Bestseller USA Today Bestseller Southern Indie Bestseller Publishers Weekly Bestseller Amazon #1 New Release/Bestseller
The New York Times bestselling author of The Summer Guests returns at long last to her beloved Beach House series in this breathtaking novel about one family's summer of forging new beginnings against the enduring beauty and resilience of the natural world.
It's been sixteen years since Caretta "Cara" Rutledge has returned home to the beautiful shores of Charleston, South Carolina. Over those years, she has weathered the tides of deaths and births, struggles and joys. And now, as Cara prepares for her second wedding, her life is about to change yet again.
Meanwhile, the rest of the storied Rutledge family is also in flux. Cara's niece Linnea returns to Sullivan's Island to begin a new career and an unexpected relationship. Linnea's parents, having survived bankruptcy, pin their hopes and futures on the construction of a new home on Ocean Boulevard. But as excitement over the house and wedding builds, a devastating illness strikes the family and brings plans to a screeching halt. It is under these trying circumstances that the Rutledge family must come together yet again to discover the enduring strength in love, tradition, and legacy from mother to daughter to granddaughter.
Like the sea turtles that come ashore annually on these windswept islands, three generations of the Rutledge family experience a season of return, rebirth, and growth. "Authentic, generous, and heartfelt" (New York Times bestselling author Mary Kay Andrews), On Ocean Boulevard is Mary Alice Monroe at her very best.
---
"I start my summer season with the enchanting novels of Mary Alice Monroe. I'm a devoted fan of her magical depictions of the lowcountry and the charms of her characters."
—New York Times bestselling author Elin Hilderbrand
"A worsening case of dementia, microplastics in the ocean, and, of course, the turtles add a serious note to this charming Lowcountry novel. This is an excellent addition to a popular series by a best-selling author. Readers of Mary Kay Andrews and Dorothea Benton Frank should feel at home here as well."
—Library Journal
"This is a heartwarming story of Low Country love, loyalty, and longstanding friendships. Proving that life's unexpected curve balls can end up launching its greatest successes, the resilience of the Rutledge family is stronger than ever. Infusing her story with respect for the local flora and fauna, Monroe continues her focus on environmental conservation in her latest multigenerational story of the Rutledge women."
—Booklist
"I could not put it down. It was wonderful."
–Jean Lewis, book reviewer "Maurice on Books"
"'On Ocean Boulevard' is ripe with 368 pages of pure reading splendor. No one depicts Charleston as well as Mary Alice Monroe."
–Jeff Walker, Holy City Sinner
"Love the characters, love the setting, love the story! Mary Alice Monroe has written another delightful addition to her immensely popular Beach House Series. Place this one on your night stand or in your beach bag, it's a perfectly charming and comfortable escape."
–Lisa Harvey, book reviewer "Blue Stocking Reviews"
"It is an absolute must-read for anyone who cares about the environment, especially the coastal areas of our low country. Filled with our favorite characters, it examines so many important current issues, all set in a wonderful romance novel. It may be one of the most important books this year on climate change, beach erosion, plastics in the ocean, and many others."
–Maria L. Montgomery, www.GrumpyBookReviewer.com
"Authentic, generous, and heartfelt!"
—New York Times bestselling author Mary Kay Andrews
"Monroe know show to weave a tale…She creates vibrant characters [who] live and love in the paradise-like world of the South Carolina low country. It is a magical place in many ways, especially in the words with which Monroe describes it."
—Huffington Post
"When readers pick up a Mary Alice Monroe book, they pick up a story that they will enjoy on a summer day, but they will also pick up a tale filled with lessons that they will carry for the rest of their lives. This book is another incredible must-read."
–Nicole McManus, book reviewer, Sasee Magazine
"There is a calm elegance to the writing of Mary Alice Monroe. She captures the readers imagination completely with her stories of good people facing some bad times, but she always does it in a way that inspires as well as enlightens."
–Jackie K. Cooper, book reviewer, www.jackiekcooper.com
"Mary Alice Monroe envelopes her readers in a soothing, captivating story about self-reflection, budding romance, forgiveness, and precious memories, all centered around characters her faithful fans know and love, and her new readers will come to embrace."
–Elaine Lolli, book reviewer, The EZ Book Nook
"This is turning out to be a summer to remember for all. But no spoilers here. Get this book and plan to be fully engaged start to finish…"On Ocean Boulevard" is arguably the best story in this memorable, collectible series from Monroe."
— Glenda Harris, book reviewer, The Bluffton Sun
"Cara thought how the torch had been passed. She was no longer the young woman seeking her path. She felt sure-footed. Now it was her turn to aid and assist the young ones coming up. To give a nudge when they needed it, a helping hand."ON OCEAN BOULEVARD