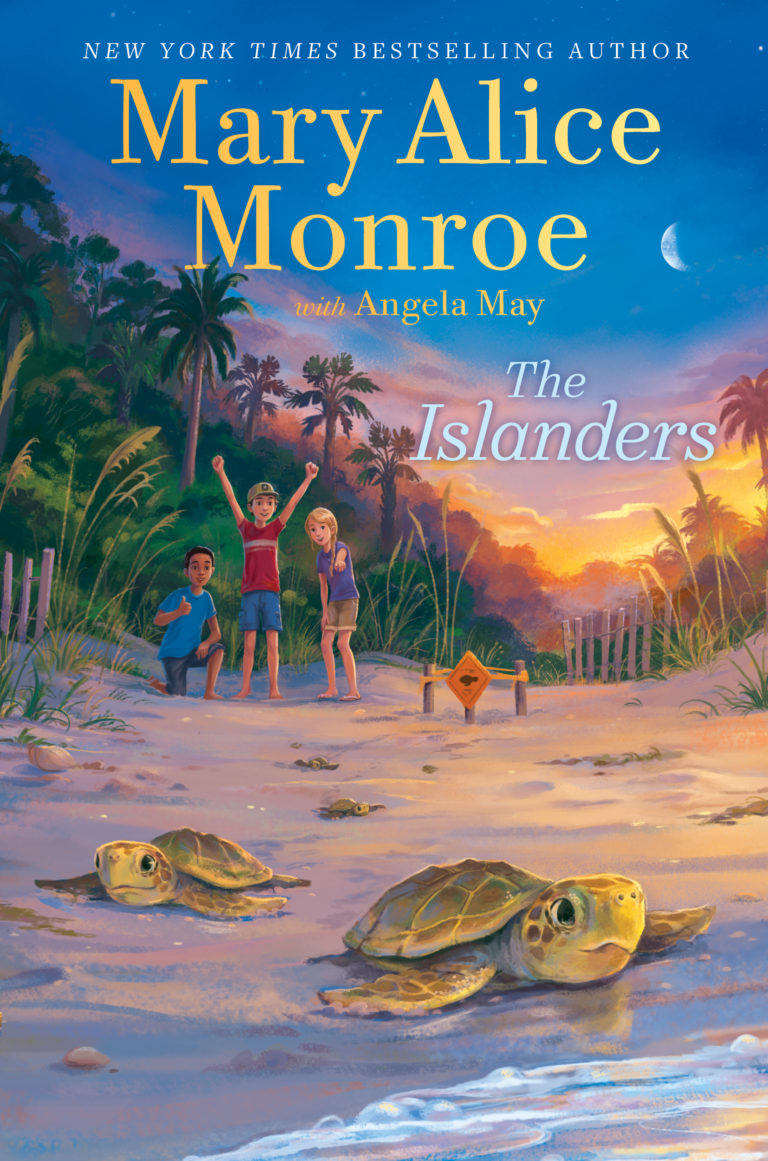 Here's the cover of my first book for middle grade readers!
It has been a long dream of mine to write for this age of children (8-12 years old) and I'm so excited to reveal the cover and share the details with you! The Islanders is a chapter book that will be released June 15, 2021 from Simon & Schuster Children's Publishing.
I'm a grandmother now, with grandchildren who are in this reading age, and that makes this milestone even more significant to me. It's an idea that sparked about three years ago with my friend and colleague Angela May, who is a mother of young children who are eagerly waiting to read our story.
ABOUT THE ISLANDERS
Eleven-year-old Jake's life has just turned upside-down. His father has been wounded in Afghanistan, and his mother is going to leave to care for him. That means Jake's spending the summer on tiny Dewees Island with his grandmother. The island is a nature sanctuary—no cars or paved roads, no stores or restaurants. To make matters worse, Jake's grandmother doesn't believe in cable or the internet. Which means Jake has no cell phone, no video games…and no friends.
He's barely on land before he meets and befriends two other kids—Macon, another "summer kid" and Lovie, who lives nearby and shows both Jake and Macon the ropes of life on the island. All three are struggling with their own family issues, and the three quickly bond, going on adventures all over Dewees Island.
But their fun stops after one misadventure on an abandoned boat leads to community service. Their punishment? Mandatory turtle duty as a part of Team Turtle, where they must do a daily dawn beach patrol checking for loggerhead sea turtle tracks and to keep an eye on the nest. And when the nest becomes endangered, the three friends must find a way to protect it.
Can they save the turtle nest from predators? And can Jake's growing love for the island and its inhabitants (be they two-legged, four-legged, feathered, or finned) help to heal his father?
A COASTAL ADVENTURE AND LESSON IN CONSERVATION
The Islanders is a page-turning coastal adventure series that introduces young readers to environmentalism and conservation. The themes I hope all of my readers (young or young at heart) will remember most vividly from my books are those of awareness of what is wild and our connection to nature and each other.
My long writing career and many books reflect my lifelong dedication to being an active and engaged conservationist. I attribute my success in part to the reader's engagement with the animals and characters in my stories. I can't wait for new middle grade readers to meet Jake, his grandmother, the island friends, and my beloved loggerhead turtles.