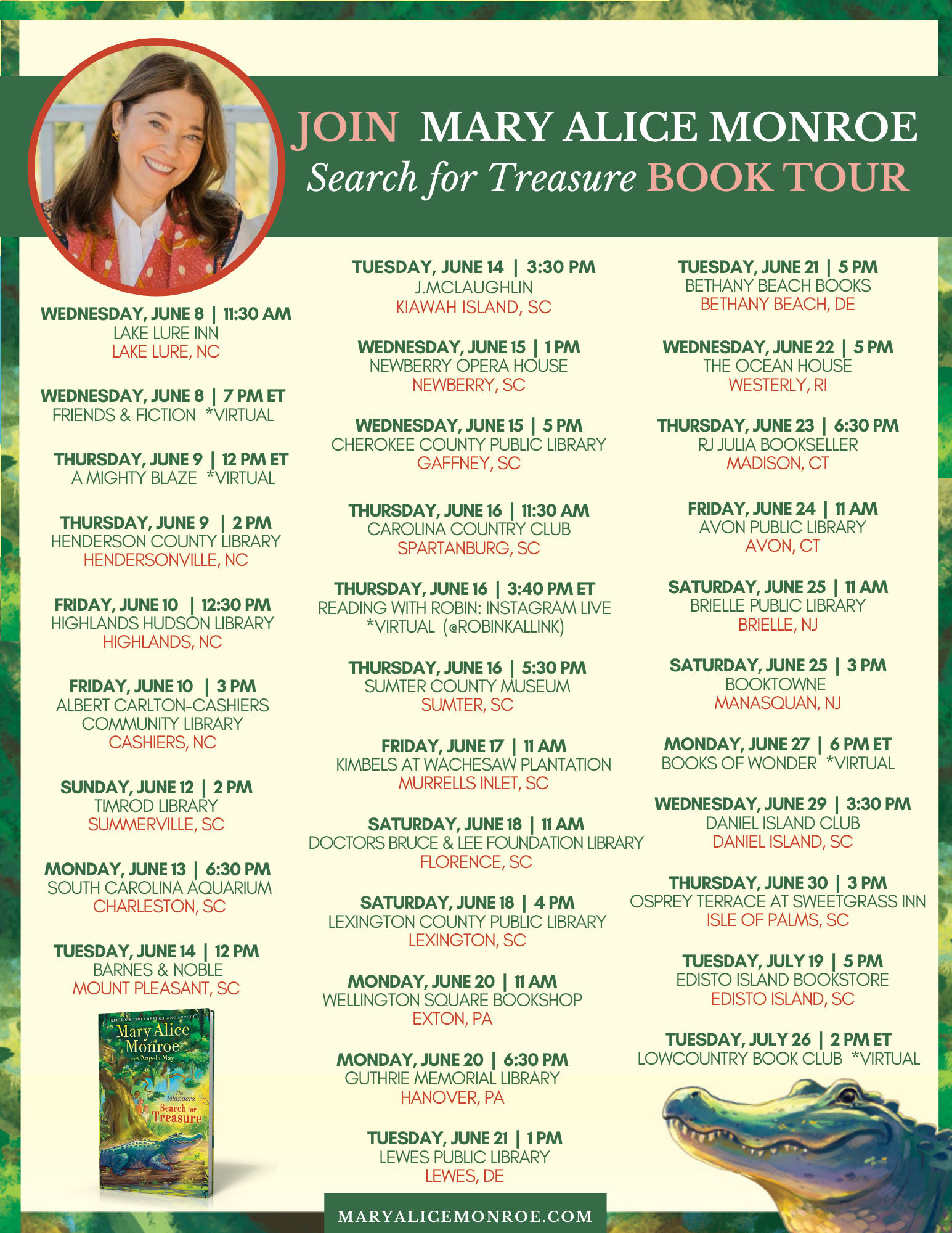 I'm so excited to have the chance to see readers in-person to celebrate the summer reading season. Will I be in a city near you? If so, share this page with your favorite book-loving friends, and we'll have a great time together at an event in your area.
SEARCH FOR TREASURE is the second book in The Islanders series, written for ages 8 and up. I'm happy to say it's part of a series many adults are enjoying too. Personally, I love reading middle grade novels, for fun with my grandchildren, for my own enjoyment, and sometimes as part of my research of a topic for an adult novel I'm writing. There is so much to learn and understand and enjoy in middle grade books.
SEARCH FOR TREASURE is a multi-generational story set on a lowcountry island I absolutely love –Dewees Island, SC–and it's full of adventure, animals, memorable characters, pirate history, and a treasure hunt! I hope that when you finish reading SEARCH FOR TREASURE, you'll feel inspired to take more time to explore the wild places near you. There's magic to discover in nature. So, make plans with the special children in your life to experience the outdoors together.